Discover the WORKBOOKS that will guide you in your transition out of sport
A series of Workbooks will help you overcome the challenges of transitioning to life after sport. Using targeted exercises, the workbooks will help you
Strengthen your self-identity
Develop marketable job skills
Increase your resilience
Set realistic and actionable goals
Establish a framework of support
Build a professional network to make the transition easier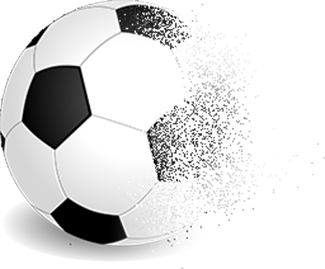 The Questionnaire will help you identify the key issues, and the right course of action according to your priorities.Your responses will reveal your personal concerns and will indicate the right workbooks for your progression.
Now you have the tools to manage your transition out of sport.
Which workbook is the right one for you?
Download this FREE Career Transition Questionnaire and find out where to begin
Career Transition Workbooks for Professional Athletes
Athletic  Identity
Self-Awareness
Well-Being
Education
Understanding the world of work
Goal setting
Action Plan
Acceptance that you will retire
Resilience
Support Network
Preparation
Opportunities
Career decision making
Career Transition Workbooks
You can benefit from comprehensive packages that provide access to the workbooks and exclusive coaching from Julie.
The Premium Package gives you access to all the workbooks AND personal live video coaching from Julie for one hour every month. As an experienced career coach, Julie will offer support, attention, and structure to your transition. She will help you identify clear and specific goals, build your resilience and be an objective sounding board to help you identify future opportunities. Working with Julie will help you move on confidently and successfully to the next phase of your life.
The standard Monthly Package gives you access to all the workbooks AND four personal emails from Julie answering your questions.
If you prefer, you can purchase each workbook individually or benefit from a special offer Buy 2 Get 1 Free.
Whatever you choose, start TODAY.
Choose one of our 13 workbooks to start your transition out of sport TODAY
Special Offer
Buy any 2 workbooks from our catalogue and get your 3rd one free
Monthly subscription giving you access to all 13 workbooks as well as up to 4 monthly emails with your questions to Julie
Monthly subscription with access to all 13 workbooks and monthly personal 1-hour video coaching session with Julie
* You may cancel your subscription at any time.
You don't want to be caught off guard when your playing career finally ends.
Julie Schladitz is an experienced career coach for athletes and the author of the book "Career After Sport: Career planning guidelines to help you move on." The workbooks are adapted from the book that has helped many athletes transition to a successful career after sport. Julie understands that retiring from playing sport professionally can feel overwhelming. Her work focuses on helping athletes feel confident about what to do next in their lives.
If you want to discuss the workbooks and your career progression you can contact Julie directly here or call her on +41 79 628 4047.